Bio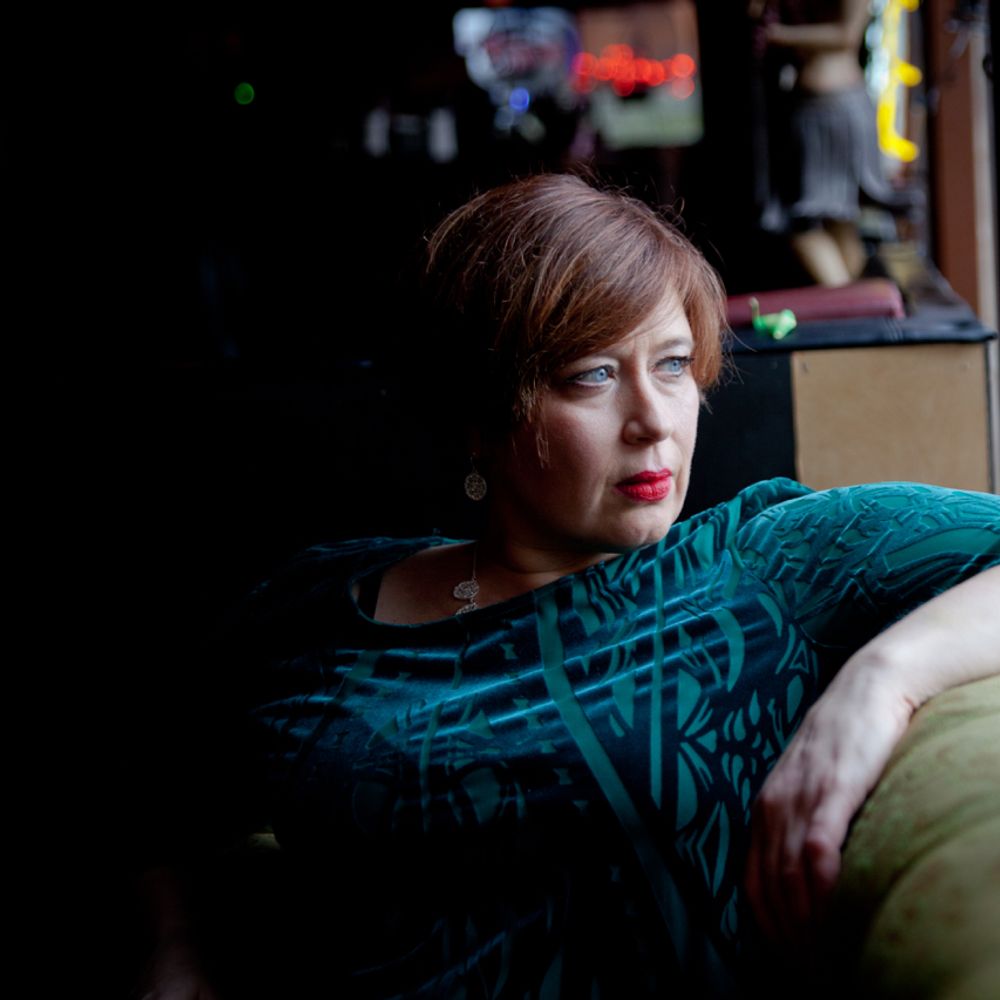 About
Singer-songwriter Meg Braun never expected an easy path to artistic success. During her years in New York City, she attended a songwriting circle each week featuring criticism so harsh that her primary goal was to make it through the session without crying.  Despite her willingness to pay her dues, after ten years of hard work and road dogging, an injury in late 2016  dealt her such a blow that she nearly gave up for good. While on a bike ride, she fell and broke her left-hand  so badly that it required two surgeries a year apart, and resulted in lingering nerve damage.  She had to re-learn to play guitar and set music aside for an office job, for awhile.  In the midst of this, she had a brutal breakup with a long term partner with whom she was planning her life.  Not knowing what to do or where to turn, she tried to write herself out of the dark, penning more than seventy songs, a collection that was eventually narrowed down into her 2023 comeback album "Better Than Fine".
Meg grew up in Toledo, Ohio, and began singing first with her family on road trips and then in the children's choir at her church and in school choirs and musicals.  After graduating from college with a philosophy degree, she took a one-year job with AmeriCorps which brought her to New York City.  She worked in everything from lead poisoning prevention to community gardening. That year, the job found her running a table at Pete Seeger's Clearwater Revival Festival, headlined by Dar Williams and Ani DiFranco.  "Dar had just released Mortal City, and from the beginning to the end of her set I was mesmerized" she explains. "I didn't know you could write songs like that."  Meg was already a big fan of folk rockers like Natalie Merchant and the Indigo Girls, but Dar Williams lit a special spark for her, and she decided to pick up the guitar and try her own hand at writing.  
For the next fifteen years, Meg honed her craft in and around New York City.  She played at and eventually ran the Tuesday Open Mic at the C-Note in the East Village, and eventually helped found both the Christopher Street Coffeehouse and the women's songwriters collective called "Chicks with Dip".  The group went on to release a Joni Mitchell tribute album honoring the 40th anniversary of the release of her album "Blue" and toured around the Northeast and Midwest.  She also released three solo albums, and the third, "Restless Moon" featured a co-write with her mentor, Diana Jones (Joan Baez), who had become her mentor.  Songs from "Restless Moon" earned Meg a slot in the Falcon Ridge Folk Festival's 2015 Emerging Artist showcase, and s a 2016 Kerrville New Folk Finalist slot.  After that release and it's subsequent success, Jones suggested that if Meg wanted to further pursue songwriting, she might give Nashville a shot. 
So in 2015, Meg moved to Nashville and began laying the foundations for her next chapter.  She was able to tour more, and was seeing good progress with her music when she broke her hand, and everything was brought to a swift halt.  On her song "Crack and Break", Braun sings of her frustration with trying to do everything right, and still not finding her path,   "I've always played by the rules...colored inside the lines, afraid to be the fool...Late at night I lay and wonder / can I become the lightning instead of the thunder?". 
"Better Than Fine", was created with an all female band, featuring Anne McCue (electric guitar), Sally Barris (acoustic guitar), Megan Jane (drums), and Alison Prestwood on bass, and tracked in early 2020, before the pandemic set in.  Despite being an album of hope and re-emergence, it doesn't shy away from darkness, with topics ranging from sexual assault ("Girls Like Me"), to suicide ("Charlotte Street").  But with bright and sweet production, the overall feeling on the album is one of joy and healing.  
The collection's closing track, "When It All Falls Apart", is a celebration of tenacity, leaving listeners with hope.  "Oh you'll wanna give up the fight/ but the only way is through /and the wait is the hardest thing to do / oh just keep holding on/ you'll find out what is true /inside of you", sings Meg.  "It's a song I wrote for my niece and nephews", she explains, "so that they know that it's possible to pick themselves up and get through anything".  On "Better Than Fine", Meg leads by example, showing fierce resilience and the grit to pick herself back up and keep on despite it all.